Competency 3 | Sub-Competency 3
Demonstrates the ability to adapt instruction and assessment techniques to the needs of diverse users.
Competency 7 | Sub-Competency 2
Designs, plans, and develops instructional interventions using appropriate strategies and techniques.
Interactive Job Aid for Client PTG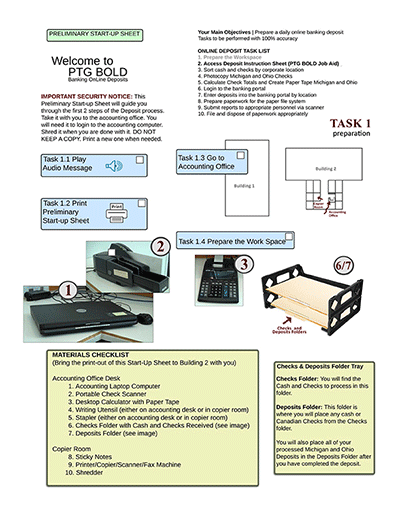 April 2015. This project was created in Adobe Acrobat for a corporate client, with multimedia interactivity embedded. It will be used in the absence of the bookkeeper and/or for purposes of training new employees.
The Components